Brazilian company Castelatto, leader in the segment of pavements and wall tiles has decided to install a micro wind turbine Pegasus D1 turbine with bronze wings and graphite structure in front of its new show-room in Atibaia, São Paulo. The project has been developed by architectural firm Biselli Katchborian Arquitetos Associados.
Biselli Katchborian team has been selected by CEO, Gabriel Bertolacci, to merge together in one building all the features connected with an architectural view of the society. This vision is strongly inspired by the German Architect Mies Van der Rohe especially in Barcelona Hall, realized in 1929 in the occasion of Expo.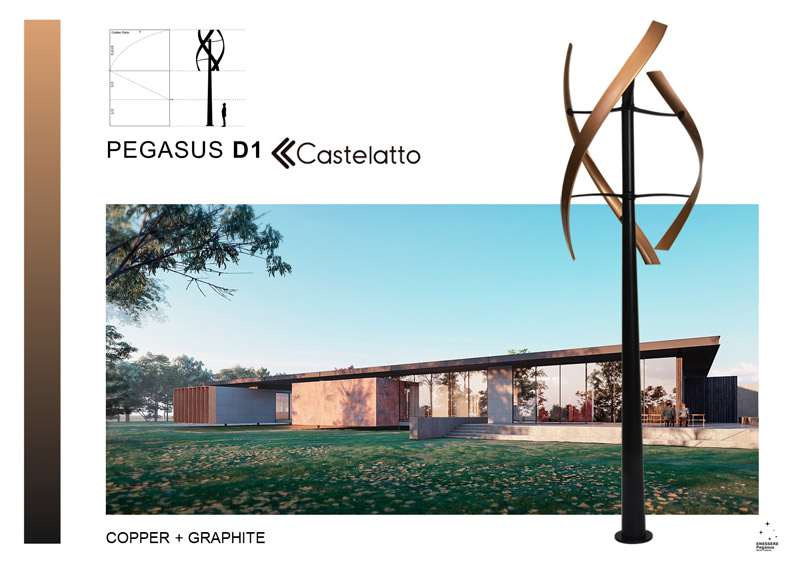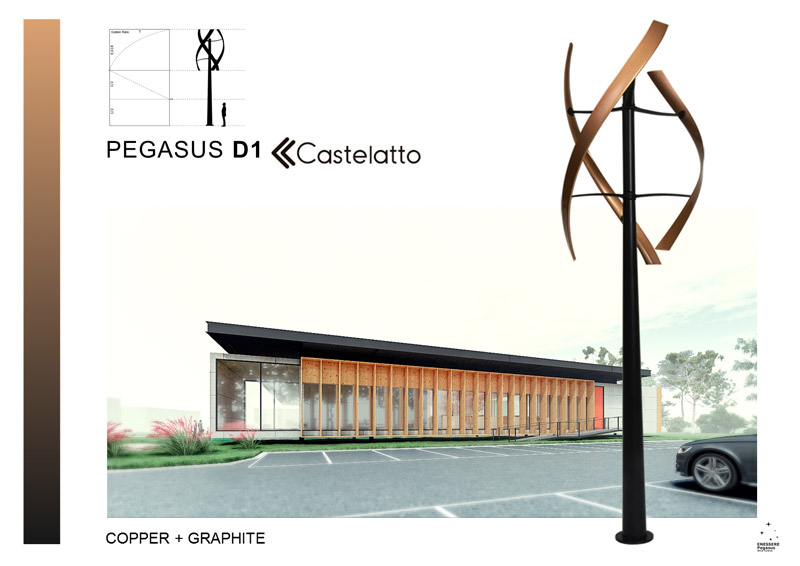 Landscapers Benedito Abbud e Felipe Abbud have enhanced the environment around the building creating a symbiosis between architecture and landscape, denying the idea that green is purely an ornament and giving it respect, promoting biophilia and the pleasure in fragrances, colors and natural essences rediscovering.
Since its foundation Castelatto Company offers versatile and innovative solutions suitable for all the styles and environment and it has selected ENESSERE to show its commitment to the sustainability.
Thanks to its focus on the new design evolution, it has identify in the small turbine of ENESSERE as an icon of environmental respect.