The restoration of ecosystems
On June 5 we celebrate World Environment Day 2021, a day promoted by the United Nations (UN) back in 1792 to raise public opinion and governments' awareness on environmental issues.
Environmental issues are becoming more and more urgent, so this date takes on a symbolic importance for a change, which is seen as a new way of conceiving consumption and producing in a sustainable way.
This date was not chosen at random, instead it reminds us of the first UN Conference on the Environment which was held from 5 to 16 June 1972 in Stockholm, Sweden, and drafted the Declaration of principles on human rights and the environment.
The theme of the World Environment Day 2021 is even more important because it decrees the official launch of the United Nations Decade for the restoration of the ecosystem, from which the theme 2021 "Ecosystem Restoration" originates, to try to restore the damage created to the various ecosystems of the planet due to the human impact and to prevent others.
World Environment Day 2021 will see Pakistan as the host country, as each year the official celebrations are held in a different country.

Why is World Environment Day so important?
Our calendar is crowded with "world days", from the weirdest to the most serious ones, but why should World Environment Day really interest us, or rather raise awareness?
For many reasons, including:
It makes us more aware
Having to make responsible choices in everyday life is becoming increasingly a common thought: managing natural resources in a more sustainable way is now an obligation. Only thanks to our common awareness we can make this real so that the environment around us is preserved for future generations.
It makes us rediscover nature and its role
It is a day that promotes the rediscovery of nature, so what better day to visit a national park, a biotope, an area with protected fauna and flora? This can help us better understand how nature is fundamental to our life and by knowing it better we will learn to respect it even more.
It helps us decide
Sometimes long-dormant ideas need a little push to become reality, so what better day to decide that we can consume less, that we can better manage the waste we produce and, when we can, decide to use clean energy generated by renewables.
In this regard, ENESSERE sets you a challenge, that is to try what effect our vertical micro wind plant has at your company, at your home or any place you want.
Try the new Enessere configurator: create your wind turbine!
You will find that producing clean energy is beautiful, not just useful.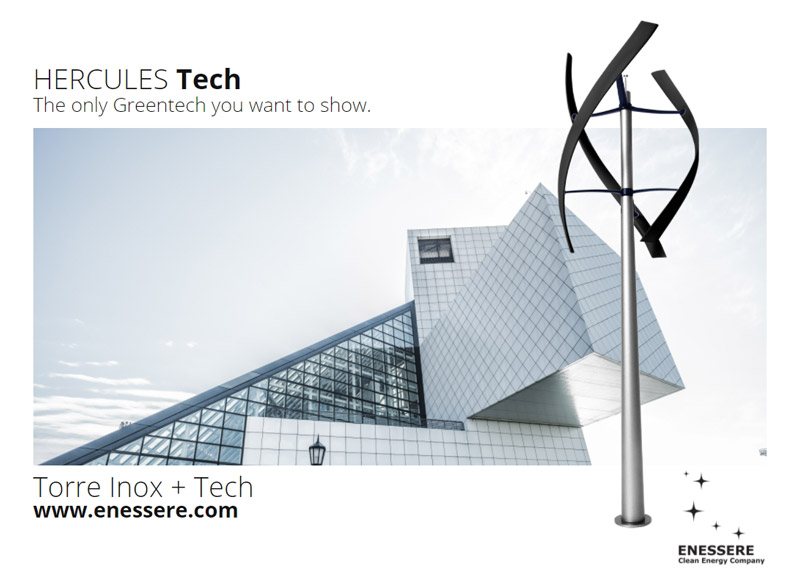 World Environment Day: the program
If you are interested in knowing exactly the program organized by the UN for this day, you can directly check the worldenvironmentday website page and download the guide.
In this small guide you can also find a series of concrete actions that you can implement to slow down the degradation of the planet and help the recovery of some ecosystems that are important for the animal and plant life of our planet.